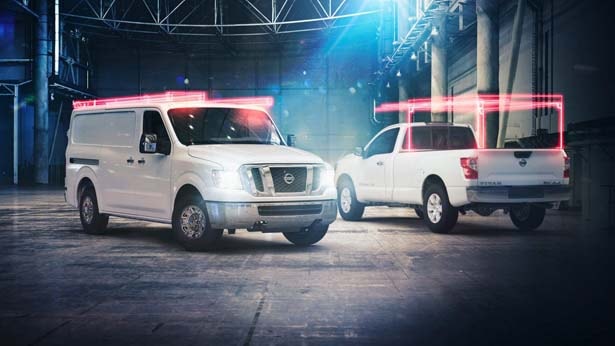 Innovation that works, reliability you can depend on.  These are the principals Nissan stands by. The Nissan NV Was designed to be a versatile commercial vehicle, which can be adapted to an endless number of industry and specific applications. Nissan's research and development department has conducted extensive studies on commercial vehicles already in the market and the problems that have been built into them over the years. Nissan has built a commercial vehicle that eliminates these problems through superior technology and engineering. Furthermore, the Nissan NV is capable of crossing into all sectors of commercial use successfully. Key elements to the Nissan NV include:
Withstands rigorous use
Standard and High Roof models
Top class cabin space
A fully boxed full-length ladder frame is at the core of every NV.
Largest brakes in its class.
Low maintenance costs
Retains a very high residual or resale value
Central Valley Nissan recognizes the need for such a vehicle in today's lean economic state, specifically in our local market area.  We know how important it is in today's business to keep costs at a minimum regarding vehicle purchases, fuel cost, maintenance, insurance cost and the resale value when it comes time to replace the vehicle (the true cost of ownership). Central Valley Nissan realized the value the Nissan NV has for our local business owners and we have made the investment to become a certified commercial dealer.  As a certified commercial dealer not only do we bring a versatile, valuable vehicle to our business community, but we also bring a host of exclusive commercial vehicle owner services to you.
Special commercial financing options
Special commercial maintenance programs
As a Central Valley commercial customer you will enjoy host of service benefits:
Dedicated service consultant
Next bay service (your commercial vehicles go directly to the next available bay)
Extended service hours
Online scheduling of maintenance
Our goal at Central Valley Nissan is to create a partnership with our local businesses to provide a great product, outstanding service and the opportunity to grow.  We understand how important effective and affordable transportation is to your business and we are here to work for you.  I will be visiting other business owners in your area next week and the week after, I will call you for a meeting time so I can make the best use of your time.